Seating Charts
Our spacious 32,000 square foot arena seats nearly 10,000 for concerts and 8,000 for sporting events.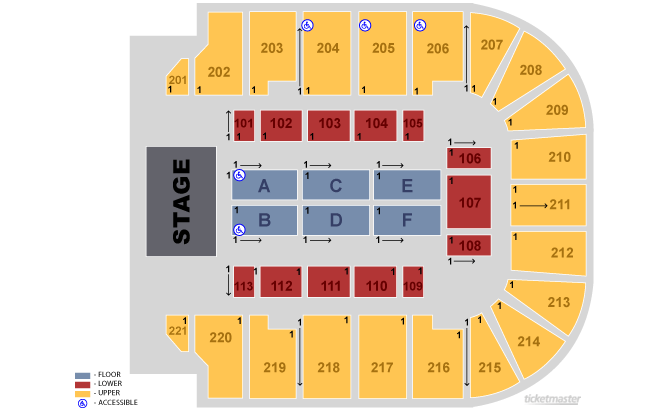 The arena floor can accommodate wood, ice or dirt for events ranging from basketball to skating to rodeos.
The BancorpSouth Arena was carefully designed and equipped with the performers' and visitors' needs in mind. A 64-foot by 48-foot SICO stage, a moveable curtain system for auditorium-style events or large banquets, and full rigging capabilities are just some of the facility's quality features. Climate controlled dressing rooms and locker rooms – all furnished with bathrooms and showers – are efficient and comfortable.
The BancorpSouth Arena is designed and equipped to handle most any event. The facility has a spacious 130-foot by 260-foot exhibit floor , and a 85-foot by 200-foot professional hockey rink. With a clearance of 22 feet, load-in vehicles can be parked within 10 feet of the backstage door for easy load-in and load-out.
There are various seating configurations; click on an image to enlarge: